By Hillary Stifler, Research Director
As someone who is on the upper-edge of the Millennial's age group, I identify more with Generation X, but find Millennials fascinating. They are truly of a different mindset. This is the largest generation since the Baby Boomers, and, so as co-workers, parents, peers and marketers, it is important for us to understand them.
This generation has grown up with convenience at their fingertips. They didn't have to go to a library and flip through an encyclopedia to find information. They didn't have to ride their bikes down the street to see friends. And, they didn't have to leave their homes to go shopping. Everything they've needed, all their lives, was literally at their fingertips. However, for them, experience trumps convenience. For them, convenience is expected.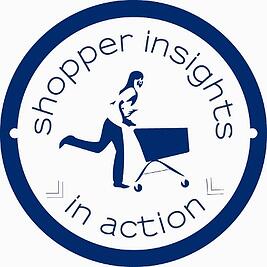 Michelle Fenstermaker, Executive Director, Consumer Insights from WD offered a glimpse into the future of grocery, as driven by Millennials. She reminded us that the grocery format is really no different today than it was 50 years ago. Yet, technology has changed the way we shop, and Millennials' desire for convenience and an experience eventually will too.
Two grocery chains that are doing it "right" are Whole Foods and Trader Joe's. Visiting the Whole Foods in Chicago is like an adventure. Recently, my friend from California who used to live in Chicago was visiting. In addition to seeing her friends and visiting a few of her old favorite restaurants, a trip to Whole Foods was on her weekend agenda. "A place where I can get lunch, and then get some groceries while sipping a glass of wine? I can't wait." Trader Joe's doesn't offer this same experience, but it does offer shoppers a culinary trip around the world, and at an affordable price. You can find food inspired by every corner of the globe, and the employees are always helpful and very friendly. On top of the experiences these stores offer, they offer personalization (you can always find something that suits your tastes), healthy choices and fresh foods. All of which, in addition to convenience, are important to Millennials.
It would appear that Millennials, who have become so used to using the internet and their mobile devices to research and discuss purchases, look to the actual store for something else. The store is no longer the "library" where we research and find items, but it is a "playground" where we find and interact with experiences.
Millennials are a huge market, and as such they have the power to influence change in the well-established grocery industry. How will they impact your industry? Knowing Millennials and keeping up with them will ensure your brand keeps up. You must know them because they're a generation who has the technology to find a solution to meet their specific needs, and they are not afraid to go after what they want. After all, they expect instant gratification. Providing a consistent presence across digital and physical that is an experience and gives them the information they need when they want it is a start to stay ahead of the curve!